Your Cybersecurity & IT Department
 Are You Really Secure? Find Out TODAY! (480) 722-9460
FMS breaks down cybersecurity into three components because it's easy to manage, assess and understand...
Maintaining a healthy balance of each component is important in order for your network security measures not only to be effective but also sustainable over time, which means less work for you!
 No Company Should Have Barriers Between IT Support and Cybersecurity Protection.
Jesse Castro - America's Favorite Cybersecurity Expert ™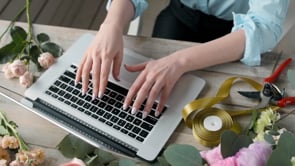 See What Others Are Saying About Us…
They allow me to not have to worry about the remote site...
Freedom Managed Services (FMS) have been extremely dependable throughout the years.  I am based in Ohio and they take care of our Tolleson, Arizona site.  I do not worry about the remote site. We are in reliable and experienced hands with FMS that provides regular maintenance as well as responding to emergency situations.
FMS considers the cost of a solution and understands the more limited budgets of small businesses.  Working with FMS helps us to maximize our IT budget without compromising our IT services.  Other IT firms I have worked with in the past often do not take in to consideration a smaller companies needs and offer solutions more applicable to larger companies.
The reliability and attention to a small business' budget needs allow for a great return on services provided per cost.
Kevin K
IT Director
I have full confidence in Freedom Managed Services…
I can call the Freedom Managed Services (FMS) at any time and get a quick live response. This is a huge benefit.  Integrity is very important to me and I know I can always trust FMS.  I have full confidence I can leave it to them to find the best solution for me.  Feel free to contact me if you have any doubts about working with FMS.
Steve B
Executive Vice President
Freedom Managed Services (FMS) communicate better than any IT company I have used in the past...
I am in Nanaimo, British Columbia, even though we are located far from FMS we receive a quick and timely response to all concerns.
They are really exceptional and the best I have seen from any company in my years of experience. FMS communicates better than any IT company I have used in the past. The process to submit a ticket is simple and not complicated. The professional staff will go above and beyond for you to ensure your needs are met.
Brendan K
Executive Director