Your Cybersecurity & IT Department
Freedom Managed Services will help take your cybersecurity planning  to the next level. As cyber-attacks continue to rise with no end in sight, there has never been a better time to protect your technology systems with advanced network security solutions. With our experienced team focused on your security, you can be on vacation with peace of mind. Our Freedom Foundation Framework allows us to defend from internal and external threats by providing protection, detection, and response systems at all times.
Proven 3 Step Network Security Framework
Imagine, you are in control of your companies IT. You are about to go on vacation and the employees of your company know they are the first line of defense against cyber attacks. They know how to Identify and Avoid phishing attacks, and the like. Your proven processes are in place, and policies & procedures are followed so everyone knows what is going on inside your company. You've implemented new technology that has created operational efficiencies that months earlier were not possible...this vacation is going to be GREAT, no work phone, no work computer, only time...your time with family, friends and the all important alone time!
Freedom Managed Services has a complete set of solutions that help you manage your companies risk. With our proven Freedom Foundation Framework, we are able to set up a cybersecurity structure you can rely on.
There are 3 pillars to our Freedom Foundation Framework and when followed properly, you will be prepared for any scenario hackers throw your way. Maintaining a healthy balance of each component is important in order for your network security measures to be effective and sustainable over time, which means less work for you!
 Are You Really Secure? Take The Quiz Find Out TODAY!
Jesse Castro - America's Favorite Cybersecurity Expert ™
Your Trusted Cybersecurity Advisor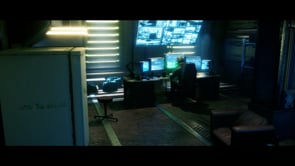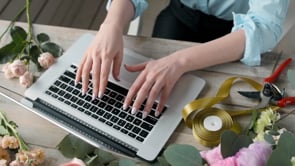 It Starts With Creating a Culture of Security...
Why You Should Choose FMS Security
Securing your computer network doesn't have to be stressful, but it does have to be earnestly thought out. Don't fret, the hard part has been done for you.  Not only do we use traditional practices such as patching, firewalls and updating, but we also protect you from malware with our in-depth antivirus solutions. We use a proven and refined system that makes you as protected as possible, while still being user-friendly. From simple desktops to multi-site connectivity or rewiring, we can handle any size project.
Save Time
With Freedom Foundation Framework, as your guide, you will save time putting together your cyber plan.
Make Money
With Freedom Foundation Framework as your guide, cybersecurity becomes almost no worry, allowing you to make money doing what you do best.
Save Effort
With Freedom Foundation Framework as your guide, the hard work has already been done, saving you the effort when putting together your cyber plan.
What Makes Our Network and Cyber Security

Different?
We always start with a strategy call. This is to find out as much as we can about the current state of your Network and Cyber Security protections which means you start down a path of understanding your Risk.
The next step is to run a complete risk assessment and find out what is really happening on the network which means you will know exactly what must be addressed to create a cyber-protection strategy that works.
Last we will implement our Freedom Foundation Framework. With this in place, you will enjoy a structure everyone on your team will appreciate, which means less stress and more time for what you want.
 See What Others Are Saying About Us…
Testimonials
They allow me to not have to worry about the remote site...
Freedom Managed Services (FMS) have been extremely dependable throughout the years.  I am based in Ohio and they take care of our Tolleson, Arizona site.  I do not worry about the remote site. We are in reliable and experienced hands with FMS that provides regular maintenance as well as responding to emergency situations.
FMS considers the cost of a solution and understands the more limited budgets of small businesses.  Working with FMS helps us to maximize our IT budget without compromising our IT services.  Other IT firms I have worked with in the past often do not take in to consideration a smaller companies needs and offer solutions more applicable to larger companies.
The reliability and attention to a small business' budget needs allow for a great return on services provided per cost.
Kevin K
I have full confidence in Freedom Managed Services…
I can call the Freedom Managed Services (FMS) at any time and get a quick live response. This is a huge benefit.  Integrity is very important to me and I know I can always trust FMS.  I have full confidence I can leave it to them to find the best solution for me.  Feel free to contact me if you have any doubts about working with FMS.
Steve B
Freedom Managed Services (FMS) communicate better than any IT company I have used in the past...
I am in Nanaimo, British Columbia, even though we are located far from FMS we receive a quick and timely response to all concerns.
They are really exceptional and the best I have seen from any company in my years of experience. FMS communicates better than any IT company I have used in the past. The process to submit a ticket is simple and not complicated. The professional staff will go above and beyond for you to ensure your needs are met.
Brendan K
Sign Up For Our Newsletter